WP RevealZ
[WPTC id="589"]
[reveal-after-delay x = 00.10]
Next Price Increase In...
ORDER NOW!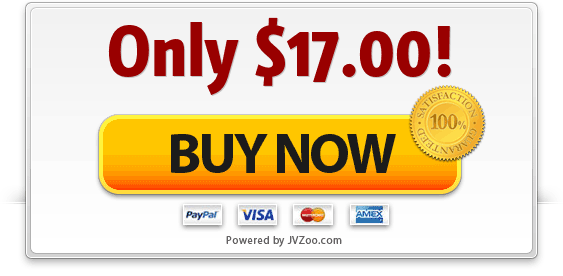 [/reveal-after-delay]
[reveal-after-delay x = 00.30]
From: Stephen Brown
Subject: Engaging Your Prospects To Raise Conversion Rates
The Key To Making More Money Is...
E
ngagement. 
There are many factors that have a direct effect on your conversion rates.However, the one magical thing that will always tip the scales in your favor, is engaging your visitors.
Getting your audiences full attention, and then keeping them glued to your offer is the single most important thing you can do to boost your conversion rates immediately.
Engagement will make up for many sins on your sales page.In fact, about the only thing you can't fix by engaging your audience is a poorly thought out offer. Engagement won't sell an over priced product, or turn crap into marketing gold.
Engagement will help you sell more of any product that has value.
I realized this early on in my marketing career. Over time I have tried many different proven ways of establishing engagement with the different audiences I market to.
First, I tried my hand at writing mesmerizing copy. As you can observe, that's still a work in progress.
You see, for years elite copy writers have used a simple formula to sell almost at will.
It begins by crafting compelling hooks in the headlines to draw the reader in, then by interweaving an interesting story into the mix great copy writers keep prospects fully engaged.
But not everyone who wants to make money marketing also happens to be a great copy writer. Mastering sales copy can take years. Few people have years to spare simply learning how to write highly effective copy. So, it was time to look elsewhere...
Another proven way to engage potential customers is to create a compelling video sales letter or VSL.
Just like with copy writing, the skills to pull this off are not generally a part of most people's DNA makeup. The average person just can't create engaging videos at will.
Some couldn't create an interesting video even if their life depended on it...
My video skills are average at best, and once again there's the time thing...
So if you can't engage prospects with your copy writing skills or video mastery, it's time for...
The Power Of Visual Stimulation
Of the multiple  forms of engagement, visual stimulation is easily the most effective in terms of getting someone to take action.
There's a very solid reason for that.
Humans are hard wired to react to visual stimulation. The trait has it root in early man's survival instincts. Movement usually meant one of two possible things. Eat, or possibly being eaten, and either one commanded instant attention.
The role visual stimulation plays for humans has evolved along with Mankind.
Our lives became increasingly safer, and we no longer had to spend most of our waking hours in the pursuit of food. Visual stimulation became less important for survival, and transitioned for most into a means of entertainment.
All that doesn't reduce the effectiveness of using visual stimulation for the purpose of engagement. In fact, if anything the shift in visual stimulation makes it even more useful.
I've seen many examples of time delayed content involving the use of JavaScript over the years.
If properly used, time delayed content is highly effective in prompting people to take action.
By leveraging one of our most basic instincts you can take your conversion ratio from bla to stellar. I knew what I was after, now I needed a good script as I'm no JavaScript Guru..
I ended up going back and forth with multiple JavaScript developers for what seemed like an eternity.
Finally, I raised the white flag and called in a favor with an associate to get the code I wanted.
I then incorporated the JavaScript into a WordPress "shortcode" to make customization easily possible without having to compromize where and when you could use time delayed content. In brief, a shortcode is a script you can call for at any time to perform a set function.
WP RevealZ works by way of a shortcode, so there are no complicated  settings to worry about.
My main focus was on making WP RevealZ as simple and easy to use as possible. All you need to do is wrap the content you want to temporarily hide in the shortcode, set the time delay, and you're done.
Introducing...
WP RevealZ
ORDER NOW!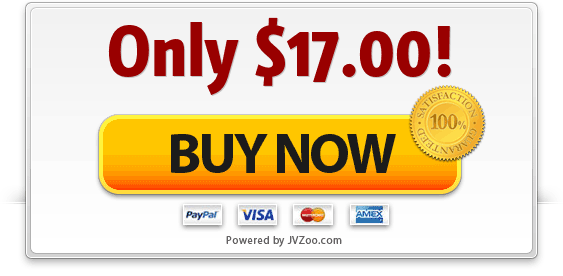 ***PLEASE NOTE: WP RevealZ Uses An "enclosed shortcode" and will only work when using the 
"Classic WordPress Editor Plugin". WP RevealZ WILL NOT WORK WITH THE GUTENBERG BLOCK EDITOR!***
More Than Just Better Sales Page Conversions
Of course, you are not limited to using WP RevealZ only on sales pages.
If you need a visitor to take action on any type of post or page, then WP RevealZ will help you to improve your results. Squeeze pages, deal pages, and affiliate review videos are just a few examples.
WP RevealZ allows you to combine the power of engagement with a perfectly timed call to action and send your conversion rates soaring on any kind of WordPress site.
More Conversions = More Profit!
More leads and sales always lead to more profits.
I don't care how much you love your niche, a fatter bottom line for you is always the best payoff for the huge investment in sweat and money you put into your business.
There's also another more subtle benefit to using timed reveal content in your marketing. I like to call it the "Pro" factor.
Just using this plugin on your pages and posts will instantly make you a real pro in the eyes of your site visitors. After all, they know a normal WordPress page can't just make content appear out of nowhere.
When your visitors see what's going on when you use WP RevealZ, they naturally make the assumption that you are a technical wizard of some sort. Respect is the biggest obstacle you will ever have to overcome if you want to be successful as a marketer. WP RevealZ can help you gain that respect.
You Also Get A Full Set Of Training Videos Built Into A Plugin So You Can Start Increasing Your Conversion Rates Right Away...

But WAIT!
Order Today And Get These Valuable Bonuses...
Limited Time Bonus FREE Developers License Upgrade!
Order the WP RevealZ WordPress Plugin during this limited introductory period and get a free upgrade to the Developers License!
Install WP RevealZ On Unlimited Sites You Personally Own
Use The Plugin on an Unlimited Number of Client Sites
Charge Clients To Set Up And Maintain Countdown Campaigns
Include WP RevealZ On Sites You Sell Or Flip
Save $37
Plus These Fast Action Bonuses...
Bonus #1
WP Swift Page MRR
These are a tiny fraction of the incredible features:
Remove RSD Link, WordPressShortlink, Adjacent Posts Links, Windows Manifest, WordPress Version, and all RSS Feed links
Move scripts to the
footer
| | | | | |
| --- | --- | --- | --- | --- |
| | Merge scripts to one fil | | | Defer parsing of javascript files |
| | | | | |
| --- | --- | --- | --- | --- |
| | Remove query strings | | | Load Javascripts files from Google Libraries |
| | | | | |
| --- | --- | --- | --- | --- |
| | Remove WordPress emoji script | | | Manage plugin scripts and plugin styles in page |
| | | | | |
| --- | --- | --- | --- | --- |
| | Move styles to the footer | | | Merge styles to one file |
| | | | | |
| --- | --- | --- | --- | --- |
| | Minify all CSS styles | | | Remove extra font awesome styles and extra dashicon styles |
| | | | | |
| --- | --- | --- | --- | --- |
| | Lazy load images to improve speed | | | Compression level |
| | | | | |
| --- | --- | --- | --- | --- |
| | Optimus API Key | | | And much, much more! |
Bonus #2
WP Engage +
Here's a glimpse at the unlimited features
and benefits of WP ENGAGE +:
VERY easy to install and to use
You can create an unlimited number of polls or surveys
Easily redirect your visitors after each poll to any page you want
Each survey or poll can be embedded on sidebars, in posts, and even on pages (again, you have complete freedom to choose where your polls are going to be.)
7 jaw-dropping and professional designs that you can choose from.
Add audio background into your poll/surveys and instantly capture the attention of your visitors!
Cool and engaging widget effects: in order to increase the engagement of your visitors, you can control the appearance of the survey widget.
Complete and FULL customization, so that you can have more choices to increase your
profits: You can change the style for survey header, footer and content... control how the polls are looking and appearing in each page.
Possibility of setting up restrictions:
Make your surveys exclusive and available only to registered users, or
make it more universal. Polls and surveys can be also used by the general public.
In depth and precise results and statistics:
this is perhaps the most powerful feature of WP ENGAGE+... this amazing plugin provides you with useful snapshots of critical data that you can use to YOUR advantage.
30-day money-back guarantee - if you are not satisfied with your purchase then no worries, let me know and I will refund your money without asking stupid questions or passive aggressive comments. Either way you are happy with my unique plugin or your money-back.
And much, much more!
Bonus #3
WP Shield
Quick And Easy WordPress Plugin Setup
You create a WordPress plugin using the special Plugin Creator Tool, as shown in the screenshot below:
You just enter the relevant details and the tool will instantly create a WordPress plugin that you upload to your blog, along with your downloads.
The software includes a special Plugin Installer Tool, which you can use to upload everything. Alternatively you can use your usual FTP program to upload. You then create a new download page on your blog, using the normal WordPress features for creating a page.
Finally you update the download page web address on your payment service to point to the special payment URL supplied by the plugin.
That's all there is to it!
When people pay for your product, they will automatically be given a new expiring download link to access the download page on your blog - and the download page can only be accessed using one of these expiring links.
Stop Your Links Being Passed Around
Once you've used WP Shield to protect your pages, your customers will see special download links in their web browser address bar.
Customers will not notice anything unusual. Your complete download page will appear to them exactly as it would have done without protection, but the link address shown in the browser address bar will be different for each customer.
If the customer copies the link out of their browser address bar however (or adds it to their favorites), after the specified time has elapsed, the link will simply stop working.
You can specify any time period you want, from 0 hours (link valid for immediate access only) up to 1, 2 ... 24, 48, 72 hours or more.
Once the link has expired, anyone using the link will see a blank page with just the text "Your Link Has Expired - please contact us in case of problems".
Any links emailed to friends, posted to forums or found by search engines will hence be rendered completely useless, protecting your products from illegal download.

Works With All Payment Services
WP Shield works with all payment services, including Paypal, 2Checkout, Clickbank and any other service.
You can also use it with your own Merchant Account, personal check payments, auction payments or anything else.
No matter how you accept payment for your products, WP Shield offers a quick and easy way of protecting your links from illegal access and distribution.
Easily Email Secure Links To Your Customers
Although customers normally go directly from your payment service to your download page, inevitably there will be occasions when you need to send a link by email.
With WP Shield, you can instantly generate new expiring download links to send to your customers at any time.
 Use On All Your Blogs At No Extra Cost

The software is licensed for use on an unlimited number of blogs, so you can use it on every blog you own, without paying any extra.
Bonus #4
Exit List Pro MRR
 Easily Create A Popup To Promote Any Offer
Popups are just ordinary HTML web pages (except that it is smaller than a normal page).
This means that you can design just about any layout for your popup, using any HTML editor. Full instructions are included with the software.
But to make it really easy, the software comes with a special tool that creates popups automatically, just by filling in a form.
Here's a screenshot of the tool:
Just type the text you want to appear into the various boxes (full instructions are included).
I've included an example page created using the software below so you can see what each box relates to:
You can select the text and color for each item - the close message at the top right, the popup headline, the main popup text (which can optionally be in the form of a set of bullet points), the privacy guarantee and the close window message at the bottom.
After filling in the boxes, you simply paste a signup form from your autoresponder into the software, then click the Create button. Your signup form page will be instantly created.
With this simple tool, you can create professional-looking popups that effectively promote your offer - all in two minutes flat!
  Easily Add Your Exit Popup To Your Web Pages

Once you have created your popup page, you can add use the special tool shown below to add the popup to your web pages:
You click the Select File button and select the web page to be updated. You then enter the file name and size of your popup page. You can also enter the "opacity", which determines how much the underlying web page is grayed out when the popup is shown. A typical value of 60% grays the underlying page by 60% so it is still visible but less noticeable than the popup. You can use any value between 0% and 100%.
Click the Update button and the software will instantly add the (javascript) popup code to the web page.
Upload the updated webpage to your website along with the popup page - and your popup will then appear on the web page automatically.
 Use On All Your Websites At No Extra Cost
The software is licensed for use on an unlimited number of websites, so you can use it on every site you own, without paying any extra.
iDevelop WP Stands Behind Every Product With Free Software Updates And Superior Technical Support!


Here's Everything You'll Get Instant Access To When You Order The "WP RevealZ" WordPress Plugin Today...
WP RevealZ WordPress Plugin
WP RevealZ WordPress Plugin W/Unlimited Personal License
$37
Step-By-Step Training: Watch over my shoulder as I show you how to get the most out of the WP RevealZ Plugin. You'll learn how to...
Timed Display Of Buy Buttons
Timed Display Of Images
Timed Display Of Optin Forms
Timed Display Of Text, Headlines, And More...
$27
Free Developers Upgrade:
Use On Unlimited Number Of Client Sites
Add To Sites You Flip Or Sell
Charge Clients To Set Up And Maintain Timed Display Content
$47
Free Lifetime Software Updates
$197
Unlimited 24/7/365 Support
$497
Time Limited Bonuses
Bonus 1: WP Swift Page W/MRR
$47
Bonus 2: WP WP Engage + W/MRR
$47
Bonus 3: WP Shield W/MRR
$27
Bonus 4: Exit List Pro W/MRR
$27

Total:

$953
My Zero Risk 30 Day "Love It Or Your 
Money Back Guarantee"
Take Action Today And You Can't Lose...
With my Ironclad 30 Day "Love It Or Your Money Back" Guarantee all the risk is mine. Either WP RevealZ makes an immediate positive impact by raising your visitor engagement level and increasing your conversion rates, or you don't pay a cent! It really is that simple.
This is your big chance to positively influence the profitability of your business with zero risk. The introductory pricing will go away when the timer expires, but the need to engage your visitors will not. 
With WP RevealZ you could be improving your opt in and sales conversions today...
WP RevealZ is so easy to use that you can install and activate the plugin, and be rewarded with better conversion rates within hours from now. 
All it takes to get started right now is a small one time investment...
You KNOW What You Need To Do Next...
Just Click The Big Orange Button Below To 
ORDER NOW!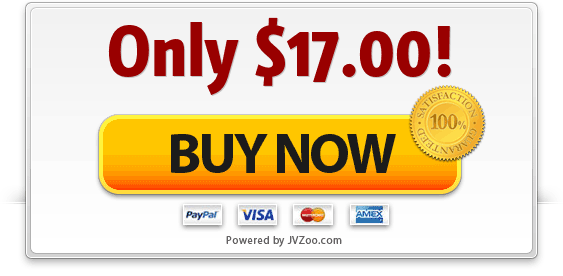 ***PLEASE NOTE: WP RevealZ Uses An "enclosed shortcode" and will only work when using the 
"Classic WordPress Editor Plugin". WP RevealZ WILL NOT WORK WITH THE GUTENBERG BLOCK EDITOR!***
Fear Nothing, Conquer ALL!
Stephen

P.S. Remember, you will never have a chance to own WP RevealZ at a lower cost. You have absolutely NOTHING to lose, and so much to gain. Not ordering WP RevealZ right now could be the biggest mistake you could ever make. Grab hold of this opportunity while you can. To take one big step on the path to success just scroll up and ORDER NOW![/reveal-after-delay]